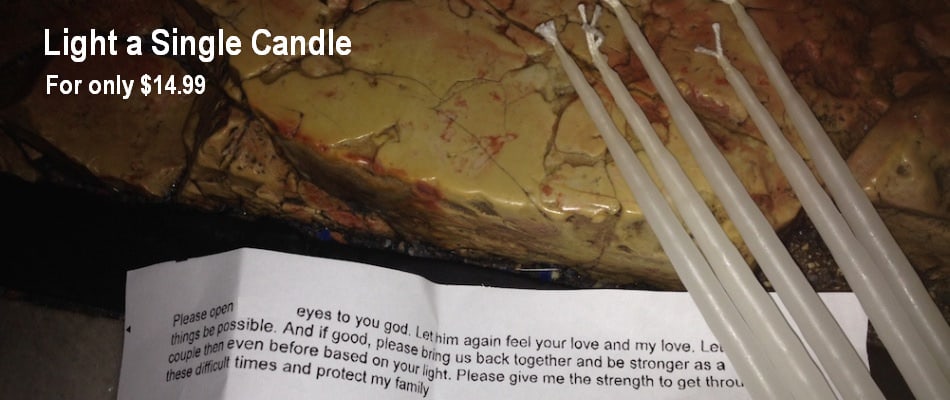 Light a candle
Countless pilgrims visit the Church of the Holy Sepulchre and light candles for their own special intentions. For many, it is a way to be one with God who has brought about redemption for the whole of humanity through His Son Jesus Christ.

However, not every one of us is able to be present in the Holy Place to offer our prayers and light a candle before the Lord.

We have then committed ourselves to do this solemn task for you. The below gallery shows exactly how we do that
---
For only $14.99:
* A priest will perform a blessing on your candle, and we will light it in your
favor
* Your prayer intention will be print and placed on the Stone of Anointing

* Photos of your lighted candle along with the prayer intention placed on
the Stone of Anointing will be sent to you by mail to commemorate your
special offering.

The amount you pay goes beyond your personal offering as part of it goes to our less fortunate brothers and sisters in the Holy City. In the spirit of solidarity and communion, we have worked together in this meaningful mission as God's beloved family.